Before Repair - Lots of rotted logs found.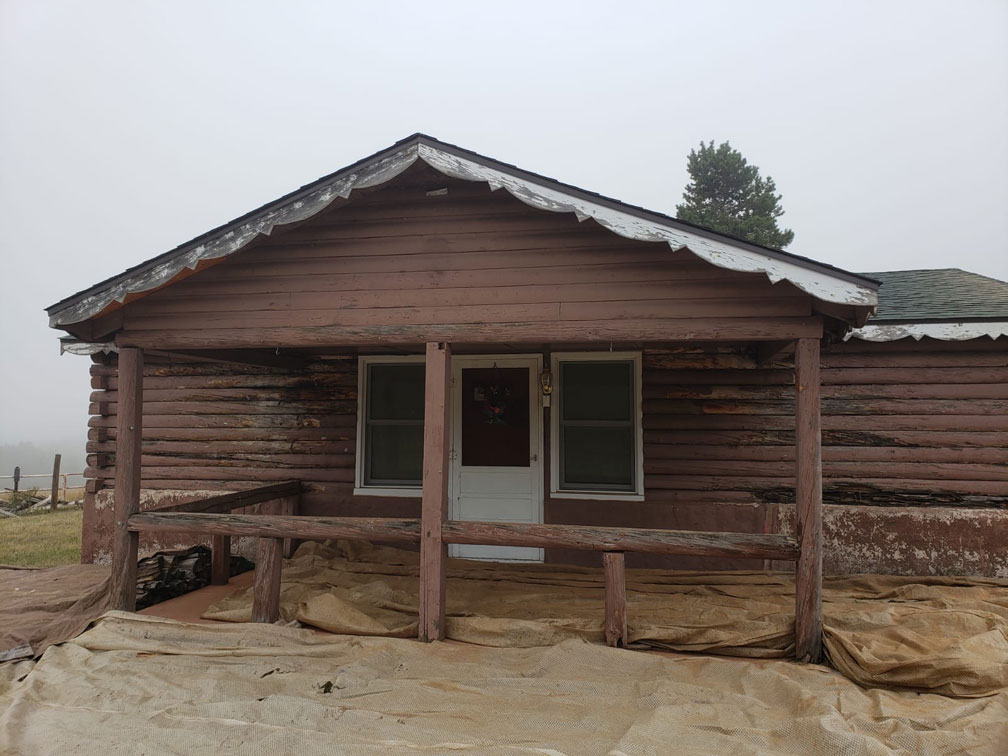 This home is located in Conifer Colorado, we performed a log home restoration, this includes interior masking, blasting log grinding and grinding log ends, air blowing, power wash, penetreat, masking, stain, clear coat. We also installed grip strip, applied chinking, and caulking.

Roted Log repair (see images below). We new that some logs were rotted but, once we got to see them, they were VERY rotted. There were a total of 25 rotted logs, all where removed and replaced to make the home look brand new.

This job took about 2 weeks to complete.
Durring Repair
After - Project complete!